City Orthodontics Celebrates National Orthodontic Health Month
If you weren't already aware, October is National Orthodontic Health Month! Our staff at City Orthodontics is celebrating this year by promoting the many benefits of orthodontic treatment. Your local orthodontist in North York is here to educate you on the importance of having a healthy, beautiful smile.
Some people initially think of big metal braces or the full headgear when somebody mentions an orthodontist. It's important to note that much has changed over the years, and braces are much smaller and less visible than ever before. It's time to get those old images out of our heads and focus on a health
y smile!
Our office offers different treatment options, so we can make sure you're receiving the care that is right for you. Here are some of the treatment options we offer:
Invisalign
Metal Braces
Ceramic Braces & More!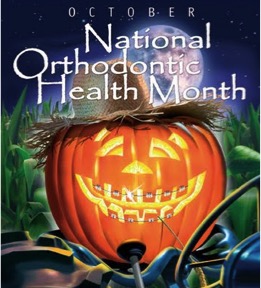 In honor of National Orthodontic Health Month, we're going to give our readers some great tips & tricks on how to brush and floss when navigating around your braces.
Brushing with Braces
Brush your teeth after every time you eat a meal (roughly 3 times a day)
Use a soft, rounded bristle toothbrush (or an interdental toothbrush)
If your braces look shiny, you're doing a great job! If they appear dull, you know there may be an issue
Flossing with Braces
Use a disposable floss threader to make your life easier!
Use waxed floss; this will make sure you aren't left with pieces of floss in your braces!
Some say it's time-consuming, but it's extremely important to floss at least once a day!
Contact City Orthodontics!
During National Orthodontic Health Month, we encourage you to start the journey to the healthy smile you've always wanted. Your local Toronto Orthodontist looks forward to helping you achieve this goal! Contact our office to learn more today!