Invisalign & Braces with Your Toronto Orthodontist
At City Orthodontics, we strive to make every part of the orthodontic process easy and convenient. As a premier orthodontist serving the Toronto area, we're proud to offer a wide variety of orthodontic treatments to our patients, designing personalized treatment plans that strike the balance between straightening teeth and fitting in with your lifestyle. In addition to traditional braces, we're proud to offer a variety of orthodontic alternatives, including the popular Invisalign system. We'll go over all your options and help you choose the best treatment course for you during your first visit to our office.
Before Coming to Your Appointment
After we get your consultation appointment on the calendar, our office staff will reach out to your general dentist to learn more about you and your dental history. If they're current, we'll have your general dentist send us your x-rays, medical information, and any other relevant records that might help us make an informed diagnosis.
We'll also take this time to have you fill out some simple paperwork that will help us get you into our system, which will come in the form of a Welcome Package email from one of our Treatment Coordinators. This Welcome Package will have a "Getting to Know You" questionnaire, a Medical History form, and a brochure to help get you acquainted with our practice and ready for treatment.
What to Expect at Your Orthodontic Consultation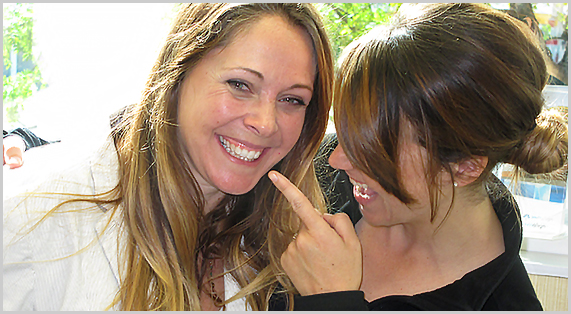 Upon entering the office, you'll be greeted by our wonderful reception staff and meet with your Treatment Coordinator. Your Treatment Coordinator will take some time to give you an in-depth introduction and overview of the treatment process, answering any preliminary questions you may have and getting to know you, your expectations, and your motivations for starting orthodontic treatment.
After talking with your Treatment Coordinator, we'll start gathering diagnostic materials. This consists of taking some simple measurements and tests including photographs and x-rays, if needed. After gathering these materials, it's time for you to meet your orthodontist! You'll meet either Dr. Kimos or Dr. Dayan, who will then perform a thorough orthodontic evaluation to understand your bite, your smile, and your orthodontic condition.
Choosing an Orthodontic Treatment
We truly want to do everything we can to help you make a well-informed decision on your orthodontic treatment, so we'll take extra time during your first appointment to fully explain your current orthodontic situation and the treatment options available to you. We'll go over all of the potential treatments that may work for you, including traditional metal braces, clear braces, Invisalign clear aligners, and any supplementary treatments we feel may be necessary. Normally, we can make a decision about treatment and move forward during your first visit, but if you have a particularly complicated case, we may ask to schedule a second Treatment Conference after your orthodontist reviews your records.
Schedule Your Consultation for Orthodontic Treatment in Toronto
Your first visit is an exciting time as it's the first step in the orthodontic treatment process – and it marks the beginning of your journey towards a beautiful, healthy new smile. We firmly believe in patient education throughout the treatment process, which is why w'e'll always speak openly and transparently about your current situation and the options available to you. If you'd like to start the orthodontic journey for yourself, we'd be thrilled to help you. Call us today at 416.222.3223 or use our easy online form to book a consultation at our Toronto office. Whether you choose braces, Invisalign, or any other treatment we offer, your orthodontic treatment will be temporary – but the benefits of a new smile will last a lifetime.